Posted on
January 9th 2019 by Laurence Guinness
Click the image below to read this feature in The Guardian about our new Bedrooms of London Exhibition in partnership with The Foundling Museum (supported by the Good Agency and sponsored by Safestay Plc)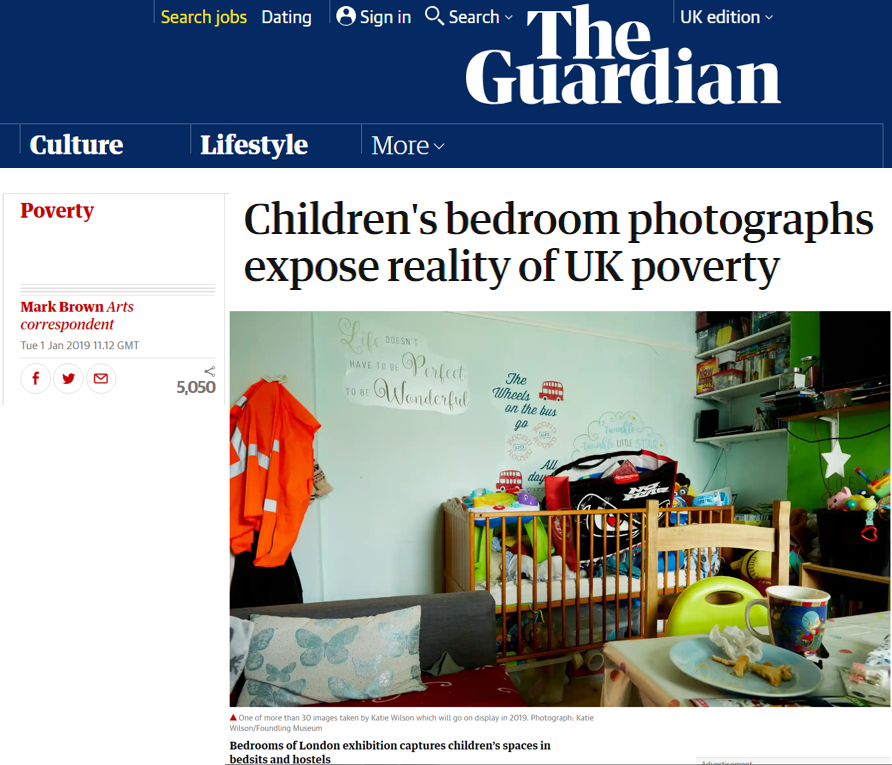 Laurence Guinness
Other News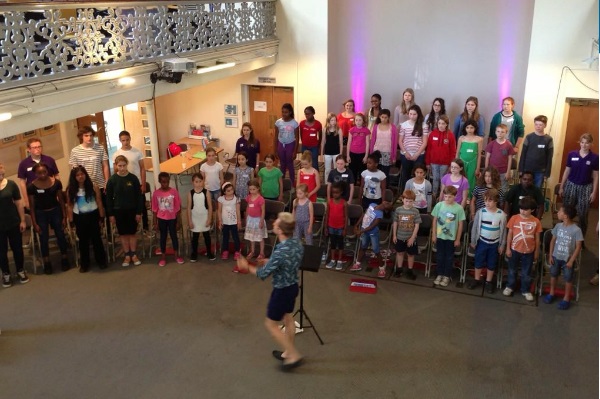 Singing helps children to make friends
In today's BBC Radio 2 programme at lunchtime (28/10/2015), it was reported that studies show that singing is the fastest way for any of us to make friends. Something to do with the breathing...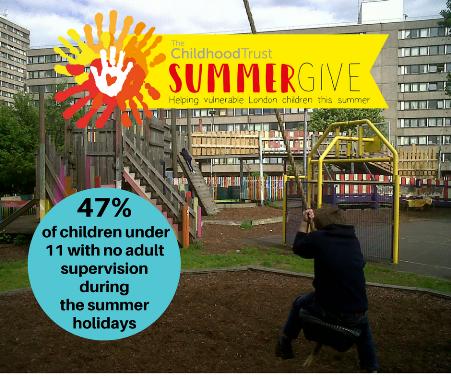 62% of children are "frightened" of being attacked or sexually exploited during the summer holidays.
Our 2017 Summer Give campaign was our most successful ever, raising £778,641 for 36 projects supporting children in every London borough. Support for disadvantaged children during the long summer...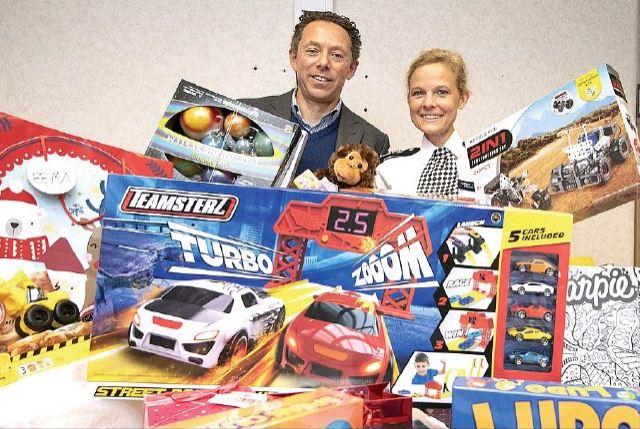 The Childhood Trust partner with The Metropolitan Police for Christmas
The Childhood Trust has partnered with The Met Police to help provide over 20,000 disadvantaged London children with presents. The Commissioner of the Metropolitan Police Service, Cressida...