Your web browser is out of date. Update your browser for more security, speed and the best experience on this site.
Our "Prepared for Life" Impact Strategy
Our new 2023 – 2026 impact strategy focuses on meeting the needs of children living poverty across four key impact areas.
Each impact area has two specific outcomes for monitoring and evaluation.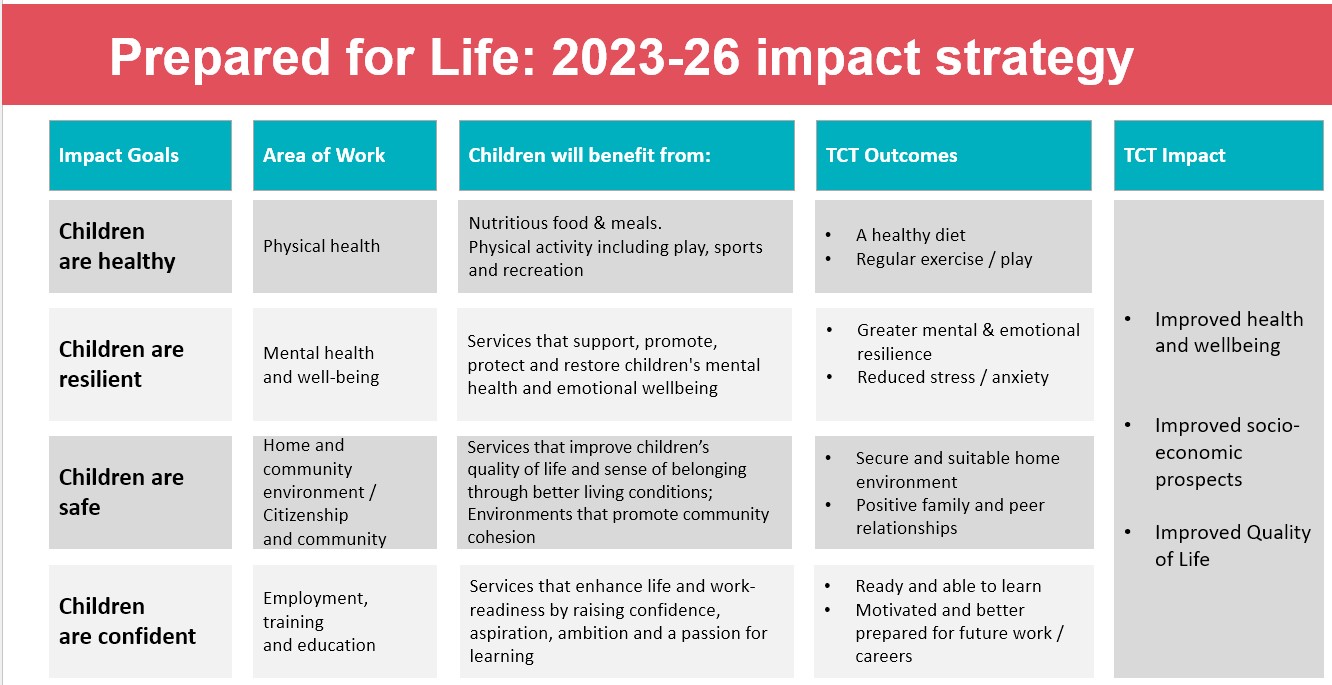 Impact monitoring & evaluation
Our mission is to alleviate the impact of poverty for children living in London. Understanding the impact that we create, through accurate monitoring and evaluation, ensures that our projects are continually meeting the needs of disadvantaged children as effectively as possible. As such, we monitor and evaluate the outputs, outcomes and impact of our campaigns and the projects we fund.  We are committed to accurately capturing and communicating our impact in order to better serve the needs of the children who benefit from our work.
Read or download our 2021/22 Impact Report by clicking on the image below: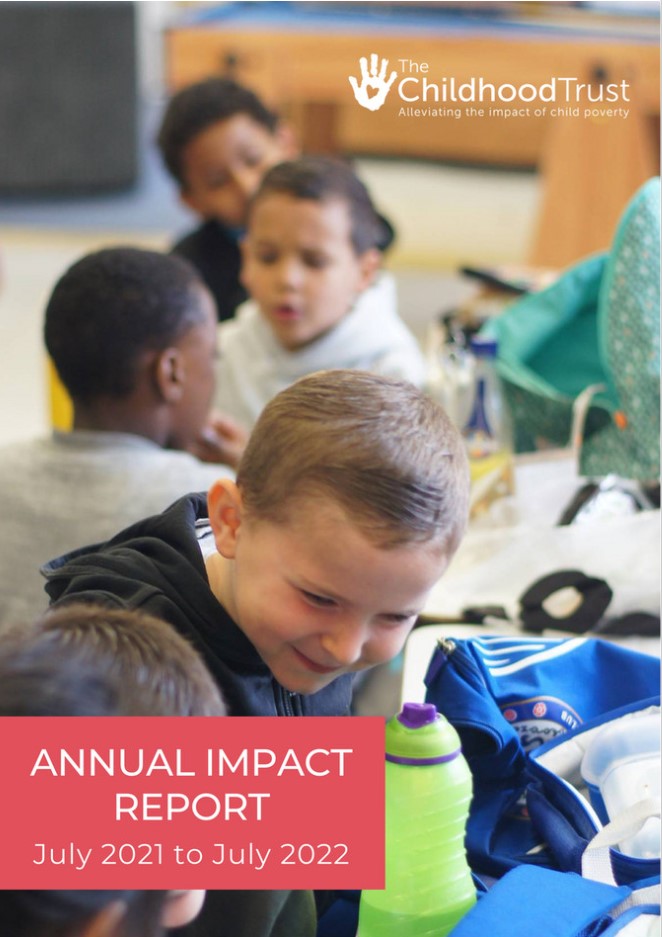 Our Research
We regularly conduct research on our programmes and projects to better understand how to effect positive change in the lives of disadvantaged children and young people. Additionally, we produce literature reviews, articles, and reports that examine social issues affecting low-income families in London and the conditions contributing to the capital's disproportionately high child poverty rates.