Your web browser is out of date. Update your browser for more security, speed and the best experience on this site.
Creating long lasting impact together
We are incredibly grateful to the wide range of trusts, foundations and grant-making organisations that have funded our work since 2013, helping to bring about long-term, sustainable change. It is our priority to ensure that grants awarded to us are well managed and create the greatest possible impact on young lives.
Our offering
After discussing your funding interests and priorities, we can direct your grant towards areas of our work that resonate with your values and report on the direct impact your funding has made to the lives of children across London, including:
12-month impact reporting and regular updates from your dedicated relationship manager 

 

Invitations to events throughout the year such as our London Child Poverty Summit

 

Project visits (dependent on funding level) 

 

Volunteering opportunities like our Decorate a Child's Life projects

 
We welcome the opportunity to create long-lasting relationships with trusts and foundations – and particularly multi-year partnerships where and when we can – to create deeper connections with our funders and to ensure the sustainability of our work and that of our hundreds of delivery partners across London.
Get in touch
We would be delighted to learn more about the interests of your trust, foundation or grant-making organisation and to discuss ways in which we could work together.
Please get in touch with our Trusts and Foundations Manager, Tara Macdowel, at tara.macdowel@childhoodtrust.org.uk or call 07957 648 613.
Our Partners
The Westminster Foundation
We are grateful for the longstanding support of the Westminster Foundation. Most recently, the Westminster Foundation awarded The Childhood Trust a £100,000 grant towards our On the Breadline Cost-of-Living Appeal, in partnership with the London Evening Standard. This funding helped provide nutritious meals for children through the cost-of-living crisis, which aligns with our Impact Goal, 'Children are Healthy.'
Find out more about the Westminster Foundation's commitment to supporting families through the cost-of-living crisis.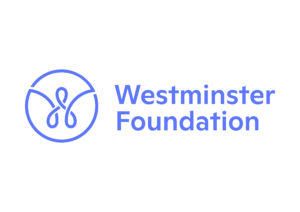 The Peter Cundill Foundation
We have been incredibly fortunate to be supported by The Peter Cundill Foundation since 2018. Annual unrestricted grants awarded by the Foundation have enabled us to build our organisational capacity and increase our reach and scope to support more children across London each year.
Find out more about The Peter Cundill Foundation's long-term funding projects around the world improving the lives of children and helping them to access education.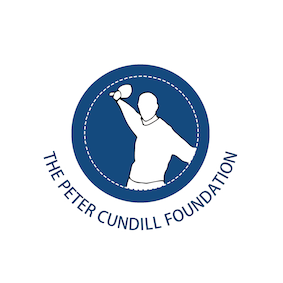 The Caring Family Foundation
The Caring Family Foundation share our vision and determination to ensure children in London have access to healthy meals, especially through the school holidays. In Summer 2022, we partnered together to provide 48,500 nutritious, balanced meals to 6,700 children across London.
Find out more about The Caring Family Foundation's dedication to their vision of a "world free from hunger, harm and hurt."