Posted on
November 7th 2016 by Laurence Guinness
End Child Poverty collects data and publishes figures on the level of child poverty in each constituency, local authority and ward in the UK.
The most recent figures (Nov 2016)  reveal that Child poverty is the highest in large cities, particularly in London.  As the table  illustrates, among the top ten LA's with the highest levels of childhood poverty, 6 are located in London.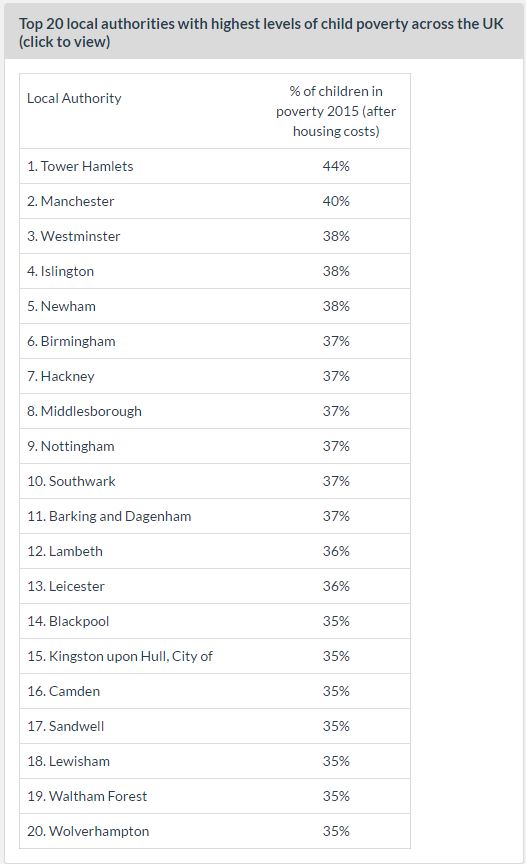 For more data visit: http://www.endchildpoverty.org.uk/
Laurence Guinness
Other News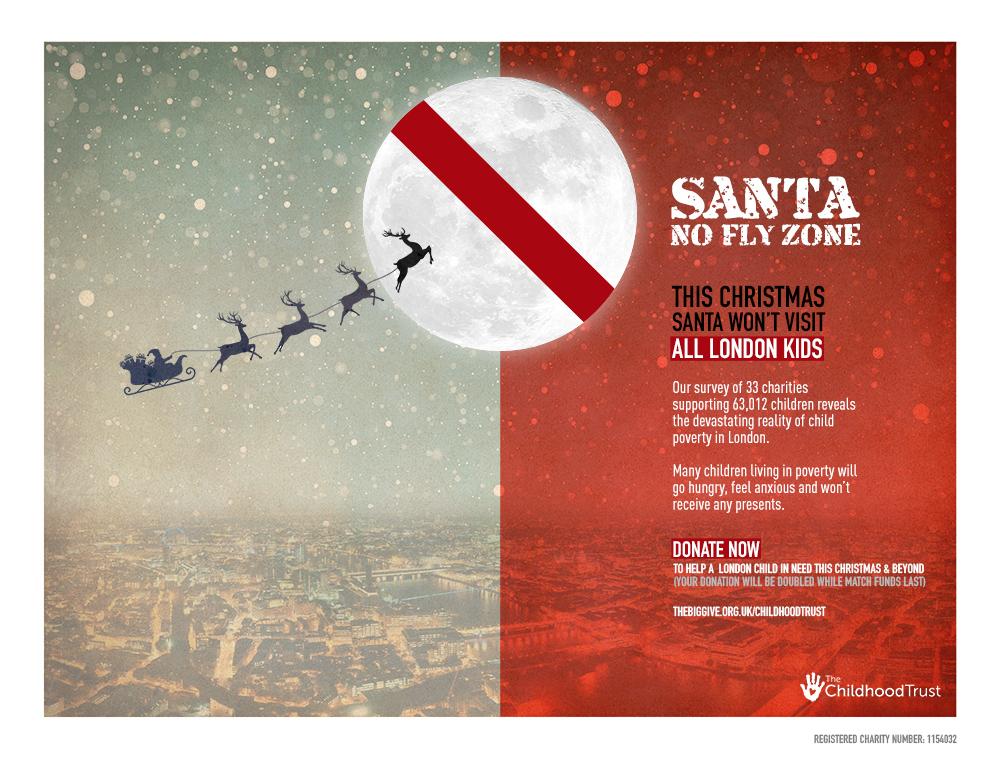 Our Christmas Challenge 2018 raises £1,919,674 for 75 Charities!
The Childhood Trust's Big Give Christmas Challenge 2018 raised £1,919,674 for 75 brilliant projects working to support disadvantaged children in London. Our annual matched fundraising...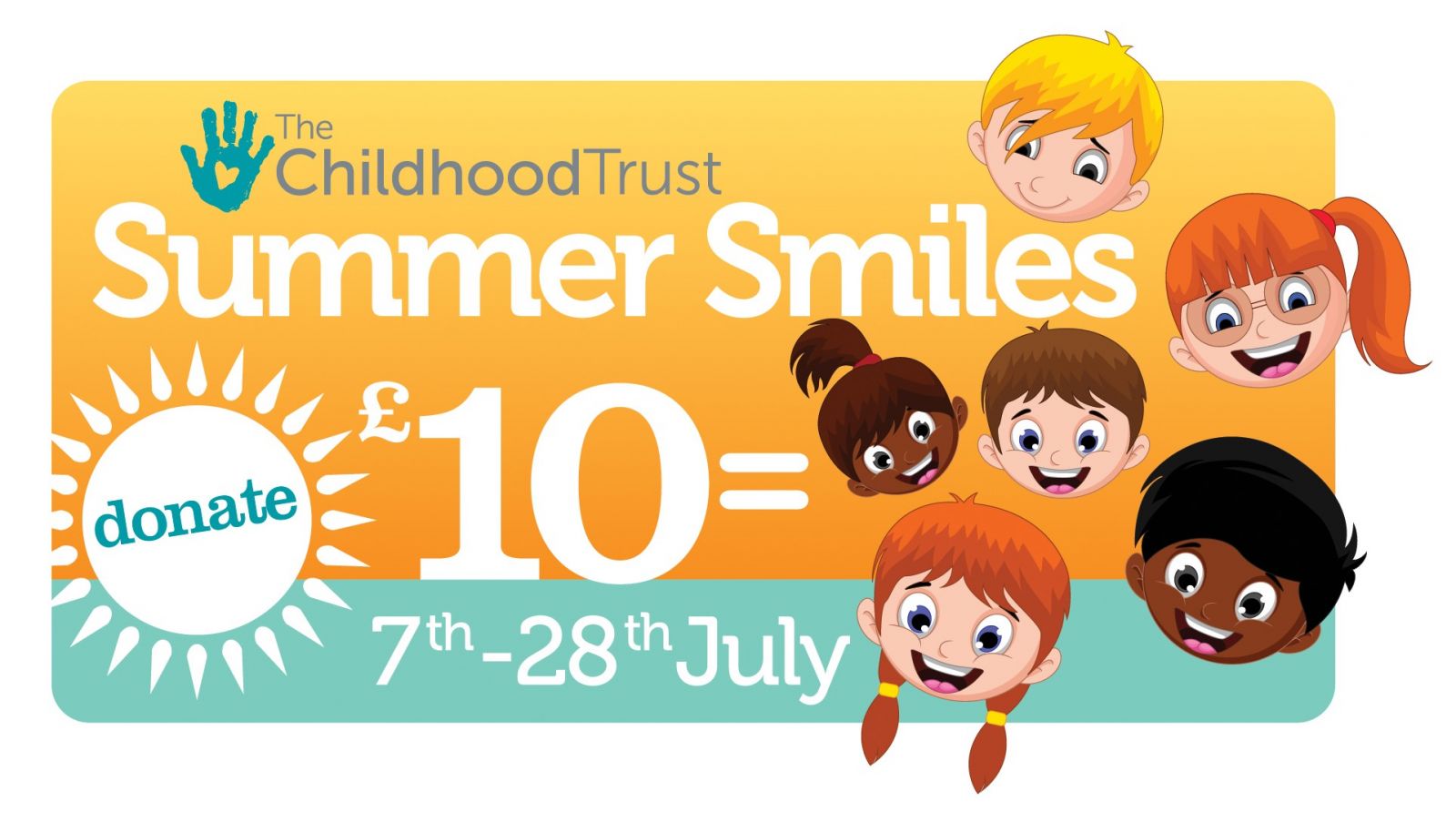 Summer Give set to helps 20,000 London Children this summer holidays
The first ever Summer Give campaign took place on the thebiggive.org.uk from 1st – 5th June and raised an incredible £527,627 for the 18 charities that participated. The focus of the Summer Give...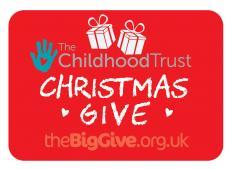 The £1.5 Million Christmas Present for London's Children
Over £1M has been donated to The Childhood Trust Christmas Give already in the first 5 hours of a ten day campaign. This is the third time we have been a Champion Funder on our partner...