Posted on
December 4th 2015 by Laurence Guinness
Over £1M has been donated to The Childhood Trust Christmas Give already in the first 5 hours of a ten day campaign.
This is the third time we have been a Champion Funder on our partner charity's site www.thebiggive.org.uk and we have been pinning our hopes on it being a bumper year – and it looks like it's going to be!
We have carefully selected 36 children and young people's projects covering every London borough. All of them have been vetted and scrutinised. Just as important, they have been offered our rather unique blend of grant-making support with capacity/capability coaching – so that they can acquire digital fundraising skills and collect match funding at the same time.
We are delighted to have increased the participating partners this year, up from 29 in 2014. Together they had themselves secured pledges from their trustees & closest supporters amounting to £352,000 before today's Christmas Give started. Our role is to match those pledges with the online donations from the public.
Each charity partner selected their own fundraising target with our guidance and already one third of them, 12 charities have already reached their target. We'll be promoting all the remaining ones over the weekend through social media and coaching emails, and aiming for all of them to collect the money they need for their projects.
Projects range from ones who want to provide a Christmas Party for toddlers from the poorest estates across London, through to afterschool clubs and onto important projects supporting teens through the transition to adulthood and employability skills.
All have one thing in common – they alleviate the impact of child poverty across London – through practical, emotional or inspirational projects. Our Impact data on 2014's campaign shows that 25,000 young people benefitted this year from a Childhood Trust matched funded project. Together let's hope that even more continue to have a little something from us all this Christmas.
If you haven't given yet, your gift will be doubled anytime until 5pm on 14th December here www.thebiggive.org.uk ( select 'view all sectors'/ChildhoodTrust)
Merry Christmas!
Laurence Guinness
Other News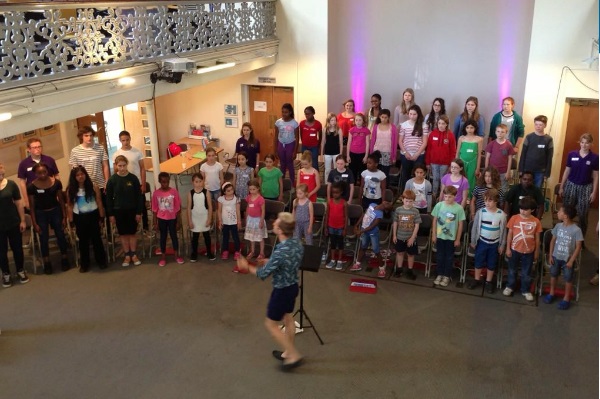 Singing helps children to make friends
In today's BBC Radio 2 programme at lunchtime (28/10/2015), it was reported that studies show that singing is the fastest way for any of us to make friends. Something to do with the breathing...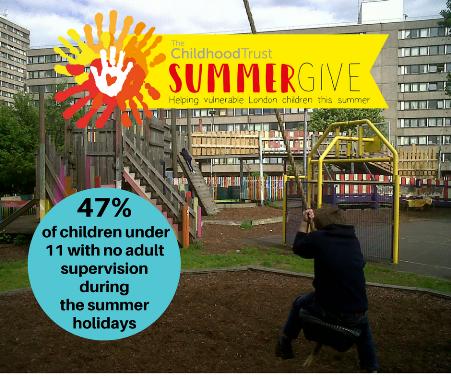 62% of children are "frightened" of being attacked or sexually exploited during the summer holidays.
Our 2017 Summer Give campaign was our most successful ever, raising £778,641 for 36 projects supporting children in every London borough. Support for disadvantaged children during the long summer...
Doing it for the kids: kickstarting sustainability in the local voluntary sector
Guest blog by Lou Coady, Head of Marketing at Localgiving.com Last July, Localgiving and the Childhood Trust ran a campaign to raise awareness and funding for grassroots organisations across the...