Posted on
October 12th 2015 by Laurence Guinness
starts 10am October 13th….
Grow Your Tenner – the ideal way to give £22.50 to charity and it only costs you £10!
The Childhood Trust have added £5,000 in matching funds to Localgiving's Grow Your Tenner campaign which starts at 10am on Tuesday October 13th and runs until 5pm on November 18th.
The funds will help small children's and young people's charities in communities across London that provide practical, emotional or inspirational support to alleviate the impact of poverty on families and children.
The way is works is simple. You give £10, click add gift aid so that £2.50 is added (UK tax payers only) and your donation is doubled with £10 from localgiving.com  and The Childhood Trust, so that the charity recieves £22.50.
If you choose to give monthly by direct debit, then up to 3 monthly payments will also be doubled, so that the charity gets up to £30 from the matching fund.
Who are the charities?
Some are registered charities and some are social enterprises, but they have all been checked and hand picked. Many have been awarded funding from the Childhood Trust in the past and all of them have been supported to be able to access the growing tendency for supporters to give online.
Some of our firm favourites include Doorstep Homeless Families Project, Southside Young Leaders Academy, Yorda Adventures, Apollo Music and Montage Theatre Project. But there are dozens more and we'd encourage you to pick your favourite that is also local to you. That way you can also perhaps get more involved or visit them at some point.
We'd like everyone reading this to consider giving £10 at least once during Grow Your Tenner. We'd also like you to share this post on social media and to tell all your friends what a wonderful difference Grow Your Tenner can make to children this autumn.
www.localgiving.com/gyt/about
Laurence Guinness
Other News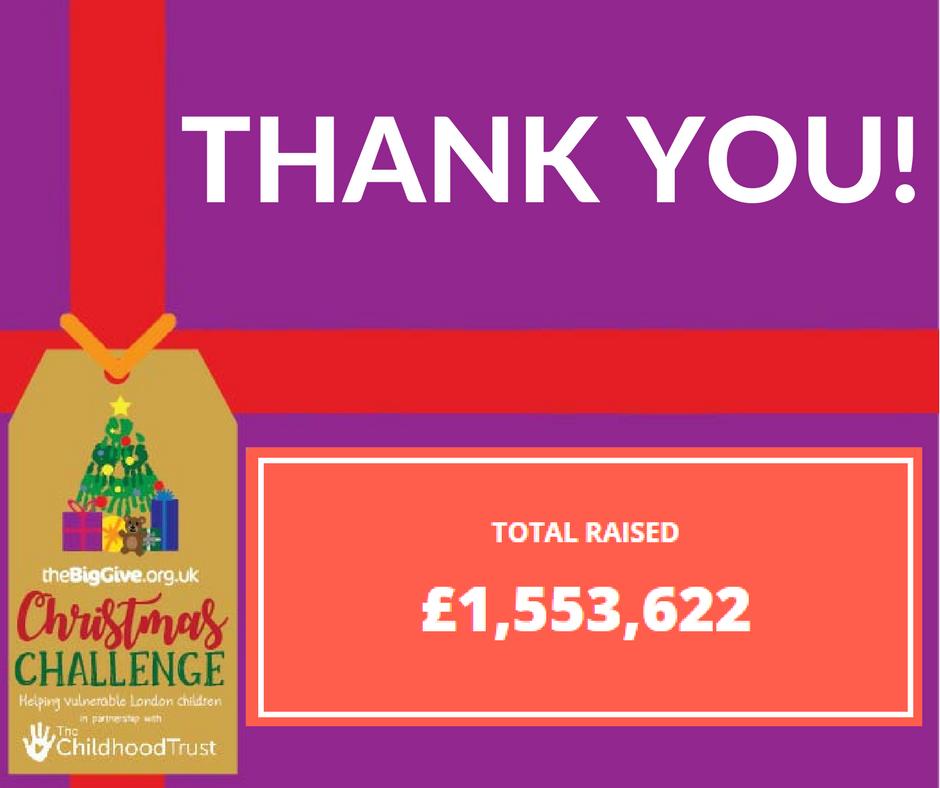 £1,553,622 raised in The Big Give Christmas Challenge
This was the biggest and best year for The Childhood Trust's Big Give Christmas Challenge 2017. Our campaign supported 58 charities with matched funding, with 97% of the charities meeting or...
Doing it for the kids: kickstarting sustainability in the local voluntary sector
Guest blog by Lou Coady, Head of Marketing at Localgiving.com Last July, Localgiving and the Childhood Trust ran a campaign to raise awareness and funding for grassroots organisations across the...
What is the Christmas Challenge and why is it important?
The Christmas Challenge is one of the two match-funding campaigns that The Childhood Trust runs each year. The Childhood Trust partners with The Big Give as one of the 'champion funders' for the...