Posted on
May 15th 2023 by Super Admin
The Westminster Foundation teams up with The Childhood Trust to help London children through the cost-of-living crisis 

 
We are grateful to the Duke of Westminster and the Westminster Foundation for their incredibly generous donation of £100,000 towards our On the Breadline Cost-of-Living Appeal, in partnership with the Evening Standard and Independent. With the spiralling costs of living forcing many families into destitution, together with partners such as the Westminster Foundation, we raised £1.3 million for projects across London to ensure children stay healthy, well-nourished, and able to engage in learning to their full potential during this critical time.  
The Westminster Foundation's donation to our appeal was part of their wider cost-of-living emergency fund launched in Autumn 2022, providing £1 million to charities helping children and their families through the cost-of-living crisis.  
"The Childhood Trust provides a lifeline to so many children and families. We share their ambition to reduce the impact of poverty on young people living in London, so I'm delighted to support the On the Breadline campaign of the Evening Standard and Independent in partnership with The Childhood Trust."- The Duke of Westminster 
The Childhood Trust has channelled the Westminster Foundation's funding towards projects delivered by organisations such as City Harvest, Cardinal Hume Centre, Mayor's Fund for London and Little Village – organisations that support children and young people who are perhaps living in temporary accommodation, have insecure immigration status, or are from families who are experiencing in-work poverty due to the rise in inflation and increasing costs. This funding will enable charities to improve the physical and emotional wellbeing of children impacted by poverty by providing nutritious food and safe spaces with activities to enhance their overall wellbeing and mental health. 
We are grateful to be partnering with the Westminster Foundation to support these vital services– specifically with a focus on the provision of nutritious meals – to ensure children remain healthy through the cost-of-living crisis and beyond.   
Other News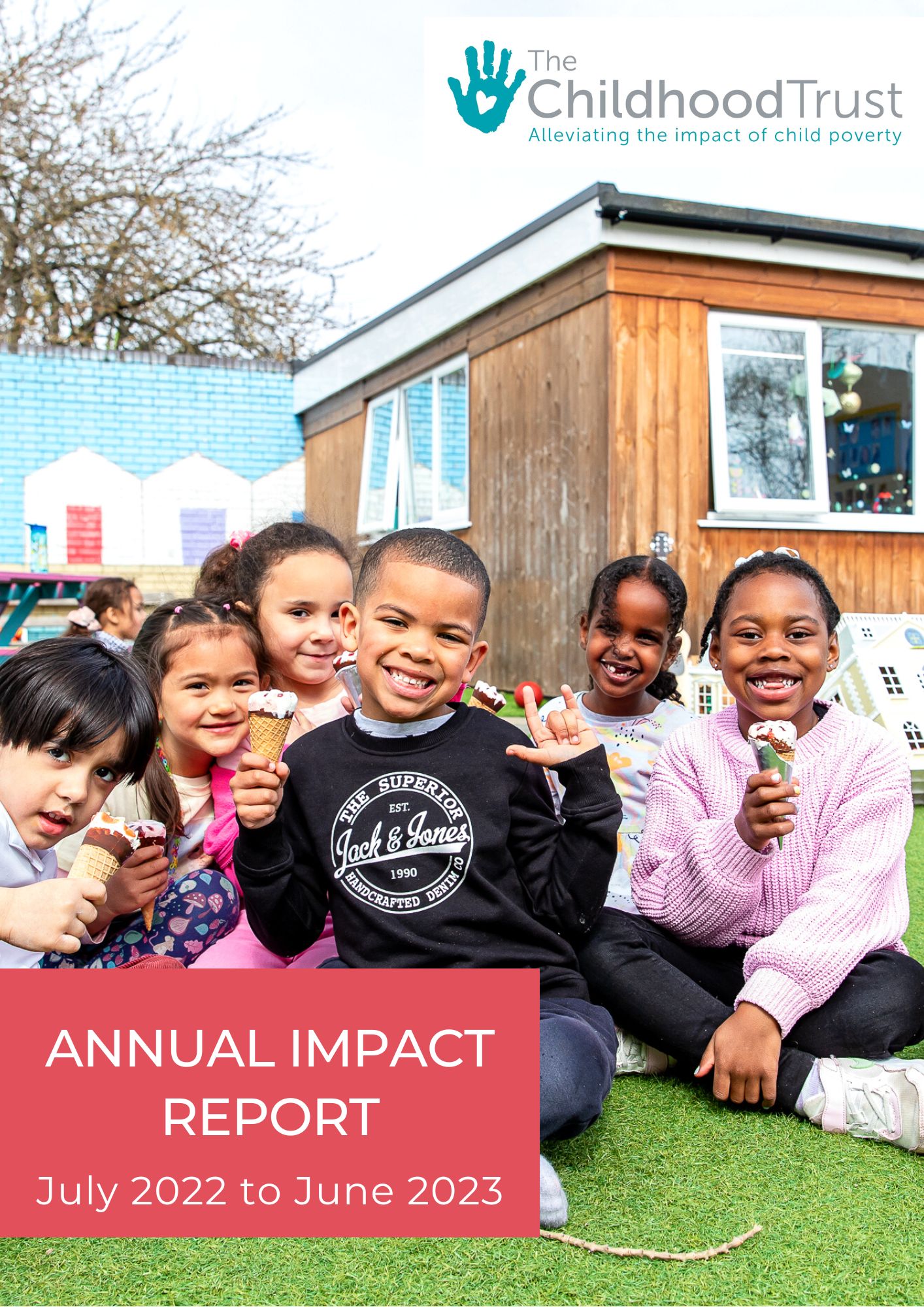 Our 2022-2023 Annual Impact Report
The Childhood Trust Annual Impact Report, 2022 – 2023 In the last 12 months our campaigns have raised £8.8m. This funding is directly helping to ensure that over 260,000 children across the...
What is the Christmas Challenge and why is it important?
The Christmas Challenge is one of the two match-funding campaigns that The Childhood Trust runs each year. The Childhood Trust partners with The Big Give as one of the 'champion funders' for the...
Doing it for the kids: kickstarting sustainability in the local voluntary sector
Guest blog by Lou Coady, Head of Marketing at Localgiving.com Last July, Localgiving and the Childhood Trust ran a campaign to raise awareness and funding for grassroots organisations across the...