Posted on
June 12th 2015 by Laurence Guinness
The first ever Summer Give campaign took place on the thebiggive.org.uk from 1st – 5th June and raised an incredible £527,627 for the 18 charities that participated.
The focus of the Summer Give campaign, a partnership between The Big Give and The Childhood Trust, was to raise money for charities which work with the capitals most disadvantaged children over the school holidays, when vital safety nets such as free school meals and after school clubs disappear. The organisations involved were all carefully selected by the The Childhood Trust for the strength of the programmes they provide for London's most vulnerable children over the school holidays.
Over £100,000 was raised in the first 10 minutes of the campaign and 13 out of 18 charities hit their funding target. Online donations were matched by a mix of funding from The Childhood Trust and pledges from the charities own major donors.
Lisa Gagliani, Chief Executive of The Childhood Trust said:
"The Childhood Trust are thrilled with the success of the first ever Summer Give. We wanted to test a very specific donor proposition aimed at raising awareness of child poverty vulnerability heightened during school holidays. The public have responded very warmly and generously; the charities themselves stepped up to provide project based solutions to spec and we were delighted to channel our resources to incentivising matched online giving. We will certainly look to scale the Summer Give up in 2016."
Central to the success of the campaign was this video
Made by Chris Payne via The Media Trust based on a brief following Trustee of  The Childhood Trust Dame Sylvia Morris's recent visit to talk to children living on the breadline. The honest encounter of talking to children at an inner London primary school became the script for the 2 minute movie clip. It has had more than 1,500 views on YouTube.
The campaign will be reviewed by Trustees shortly but it is expected to be pronounced a Success – with an ambition to achieve at least £1M in 2016.
As a follow up, we have long wanted to work with another platform partner LocalGiving.com because they share our belief in supporting very small community groups to access high tech fundraising. The Summer Smiles campaign is a natural follow on to Summer Give  and will run from July 7-28 to help stimulate donations to selected charities across London who might need extra funding to meet demand during school holidays. Branded Summer Smiles the concept is simple; Donate £10 and help a child to smile this summer – with a random chance of getting the £10 donation matched. It is antivcipated that this will stimulate a further £20,000 into the community sector to provide for London's poorest children.
Anyone wishing to give £10 ( you can give more than once and to any number of charities!) should go to http://summersmiles.localgiving.com to give from Julu 7th to 28th.
Laurence Guinness
Other News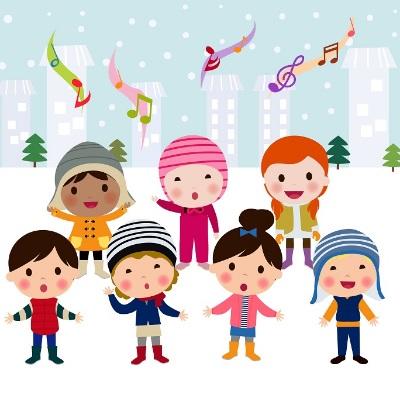 Have yourselves a Merry Little Christmas…
'Chestnuts roasting by the open fire' still evokes an idyll of Christmas in our minds – despite the fact that most of us have never actually experienced hot roasted chestnuts, but the image...
New Summer Give Funding Opportunity
lans are well underway for our new, solo Summer Give Campaign with many charities already signed up to take part. We are looking for more projects which will help London's poorest children have...
Our CEO Lisa gets New Years Honour
Our chief executive, Lisa Gagliani, has been awarded an MBE for her work supporting young people and small business in the Queen's New Year's Honours. Lisa's activities to support both small...